Kim Atwell, CSEP
Event Architect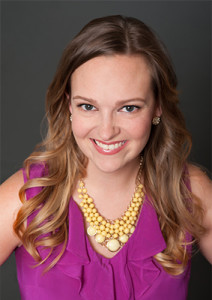 Kim Atwell has acquired a wealth of experience planning, orchestrating, and executing events in the corporate and non-profit markets since becoming an Event Architect with TCG in 2006. Her exceptional organizational skills and eye for visual design enable her to create awe-inspiring events that leave a lasting impression on all who attend. She has been part of the team on several notable, signature events including the Carolina Panthers, Levine Children's Hospital Grand Opening, the North Carolina Governor's Conference for Women, the Cam Newton Foundation Kids Rock! Charity Weekend and Compass Group's "Be-A-Star" program. Her work as an Event Architect with TCG has earned five EVIE awards including Best Tented Event, Best Event Over $75,000, and Best Non-Profit Event.
Kim majored in marketing at the University of North Carolina at Greensboro, and previously served on the board of directors for the International Special Events Society. She presently holds the role of Vice Chairman of the Warrior Foundation and a State Director for Bethany Adoption Services North Carolina. Prior to working at TCG Events, she held an assortment of development and marketing positions at Discovery Place, a science museum in Charlotte. Kim played an integral role in exhibit conception, planning, and procurement, and was part of the team that brought the multi-million dollar exhibit the Dead Sea Scrolls to the Charlotte area.
Kim is recognized around the office as "The Zookeeper," and rightfully so. Her artful ability to lay out flow charts, event designs, and spreadsheets helps keep the rest of the team in line, on time, and on budget. One look at her event storyboards and it's clear she used to make all the other kids at school feel inferior about their dioramas.